Thyme Seasoned Olive Oil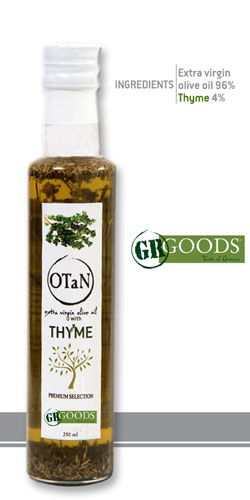 Thyme contains many minerals and vitamins and essential oils, that that promotes optimal health. The herb is commonly used in Mediterranean cuisine.
The refreshing thyme flavoured extra virgin olive oil, is an excellent touch to marinate and stuffing for chicken, fish and meat. Use with roasted meats and vegetables, on bread and in casseroles dishes.
Our extra virgin olive oil is flavoured with organic thyme with no harmfully additives.