Organic Garlic Seasoned Olive Oil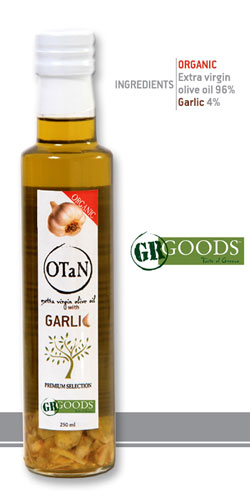 Organic garlic infused in organic extra virgin olive oil.
This versatile oil has a rich garlic flavour. It is ideal for dressing salads, barbecued/roasted meat, chicken and seafood.
Highly recommended on warm bread and with pasta. Finally, drizzle over toasted bread for instant garlic bread.